Storytelling for B2B Fintech
YouTube, Business, Financial Markets, Marketing
Hi! George Aliferis here and this is your monthly B2B Fintech marketing memo.
Exciting things happened on YouTube in the last 30 days. The FintechOrama channel grew to over 2,000 subscribers. We've launched a new series Fintech Players: starting with Ant Group and Stripe.
There's also a partnership with HEC Paris Professor Olivier Bossard: his videos about Machine Learning in Finance and Alternative Data, with the help of Showtime's Billions, have registered around 50,000 views already and tons of engagement.
Storytelling is crucial in film. Read on to see how it also applies to business and B2B Fintech in particular.
---
Storytelling in Business
The richest man in the world is also one of the best storytellers. You can find proof of Jeff Bezos's skill in numerous speeches and letters to shareholders. But let's look at his performance at the Antitrust Hearings from July 27.
The context: Each CEO had to submit a statement and was given five minutes to summarize their written statement before being grilled by the House Committee. Five minutes is a short amount of time for a complex and strategic issue that will affect how your company will be regulated in the future.
I don't think I would have talked about my childhood.
This is how Bezos started:
 I was born into great wealth. Not monetary wealth, but it was the wealth of the loving family, a family that fostered my curiosity and encouraged me to dream big.

My mom, Jackie had me when she was a 17-year-old high school student in Albuquerque. Being pregnant in high school, was not popular. The school tried to kick her out. 
And how he finished (full transcript here):
Immigrants like my dad see what a treasure this country is. They have perspective and often can see it even more clearly than those of us who are lucky enough to be born here.

It is still Day 1 for this country, and even in the face of today's humbling challenges, I have never been more optimistic about our future.
The way he connects the USA to the Day 1 company mantra, "It's always Day 1 at Amazon", is masterful.
For Bezos, going into "story mode" is a very well-rehearsed and calculated move that he chose to use on the biggest stage.
Storytelling and Financial Markets
The consensus is that Amazon did well in front of the Committee.
Its stock tends to do well too. And it is driven to a large extent by a recurring narrative: Day 1, Customer Obsession, Value, Speed… the stock market loves the story that Bezos has been feeding it consistently for over 20 years. As a result, the company has access to cheaper capital than any of its competitors.
The idea that equity markets are story-driven is not new. But Nobel Prize winner Robert Shiller (I wrote about another of his book) argues in a new book: Narrative Economics: How Stories Go Viral and Drive Major Economic Events (available on Amazon, of course) that the economists need to take stories more seriously.
The field of economics should be expanded to include serious quantitative study of changing popular narratives
Stories are major vectors of change in culture and economic behaviour. We now have a set of tools, starting with Google Trends, to measure their strength and evaluate their impact on the market (a new quant opportunity?).
Remember when markets commentators were dumbfounded about the disconnect between the stock market and the economy? In a July article Shiller provided an explication for the "crazy" moves in 3 phases:
Unfamilial event - sharp drop

Making sense of the news - rebound

FOMO - continuous rise
Although ex-post, it provides a useful framework for understanding the markets.
Storytelling is strategic, important and its impact on your funding, your turnover or your share price could become more precisely quantifiable.
Storytelling and B2b Fintech
Even if you are in the most technical niche of fintech, developing a compelling story can become one of your strongest assets.
The background of most founders and marketers in the industry (finance or tech) usually does not help. It's not something that comes naturally or that most people are comfortable with. If I had five minutes in front Congressional Committee my instinct would be to prepare a list of hard facts and concise arguments, but I trust Bezos to know better than me.
Generating leads with content, optimizing the customer lifecycle, doesn't mean your brand should not communicate to humans, emotionally and emphatically. It takes work but it's worth it.
There are a few industry-specific challenges that you may want to clear first:
Open banking, banking-as-a-service, banking platforms, open finance, platform banking, banking-as-a-platform (I could go on) – they're often spoken of within the same breath. Throw in geographic quirks and different licensing regimes, and the complexity grows further. Confused?  You're not the only one.
The article does a great job at un-muddling the banking sector, by categorizing platforms. With clarity, narratives can emerge.
Remove TLAs (Three Letters Acronyms)
Starling's Anne Boden wrote Explaining PSD2 without TLAs is tough! Open Banking has enough acronyms. Compliance is full of it (AIFMD, CSDR, EMIR, MAR, MIFID2, SM&CR, to start with) and often with more than three letters.
Even if your audience is familiar with all the acronyms, they put the reader in a technical mindset, rather than allowing them to be drawn to the story
It's only when we can forget about the underlying technology that innovation becomes widespread.
Just like you don't need to know about the underlying applications and encoding to send an email. Hirander Misra, of GMEX, wrote about how SMEs financing should improve dramatically, and the IPO process could be democratized. On The Fintech Files podcast, we discussed how tokenization and smart contracts could make the changes happen. The technical background is interesting as well, but it is a poor material for stories.
Once identified those challenges are not hard to overcome.
---
Hopefully, Jeff Bezos statement at the Antitrust Committee will inspire you to incorporate storytelling to your next pitch or presentation. But also remember your "story" is not a fantasy one. It's something you must live, breathe and deliver. In the case of Amazon, the CEO's narrative wouldn't resonate that much without the regularity of the company's quarterly revenue growth.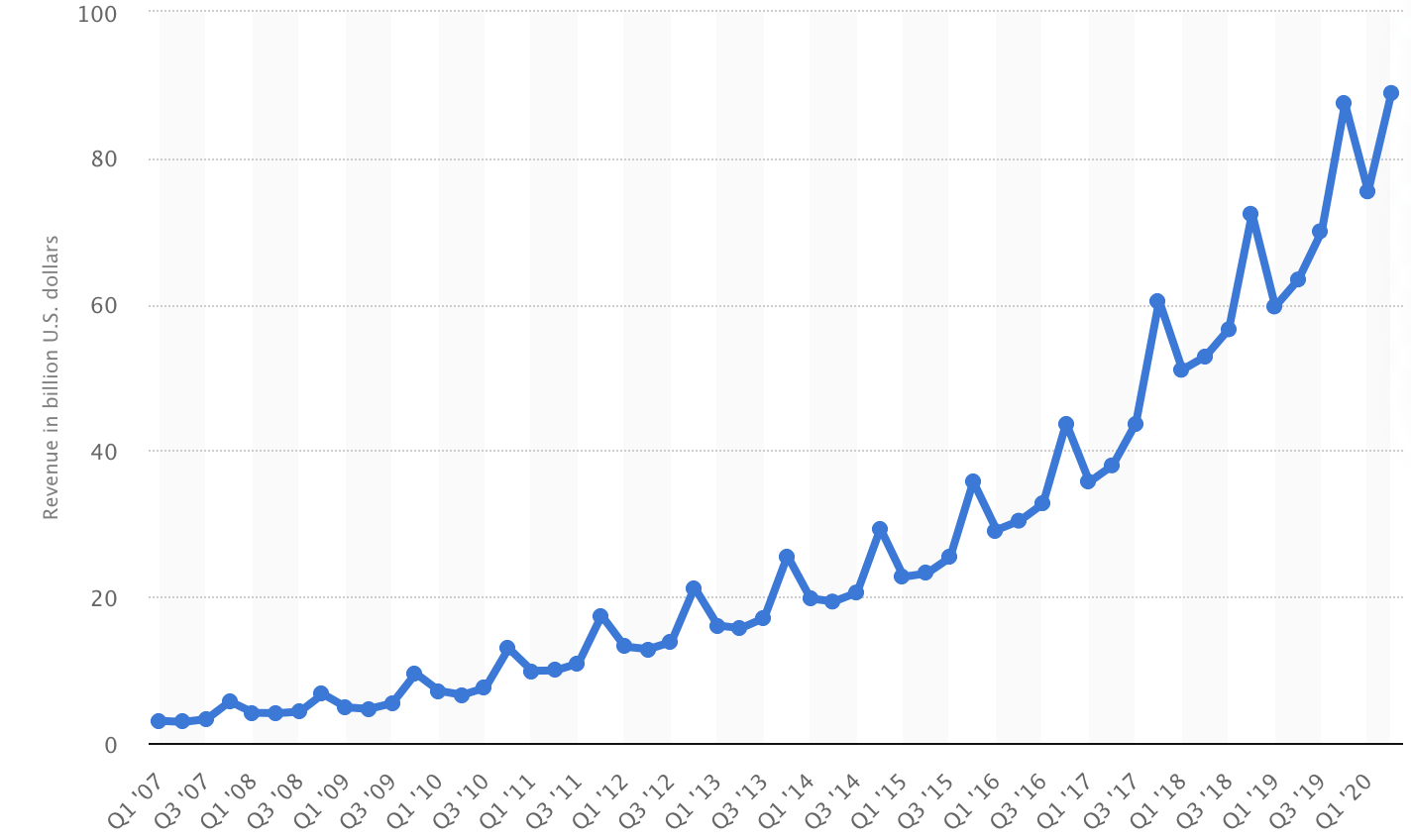 Now that I've made a case for storytelling, it's also worth noting that as a concept it's often stereotyped, in particular in the agency world.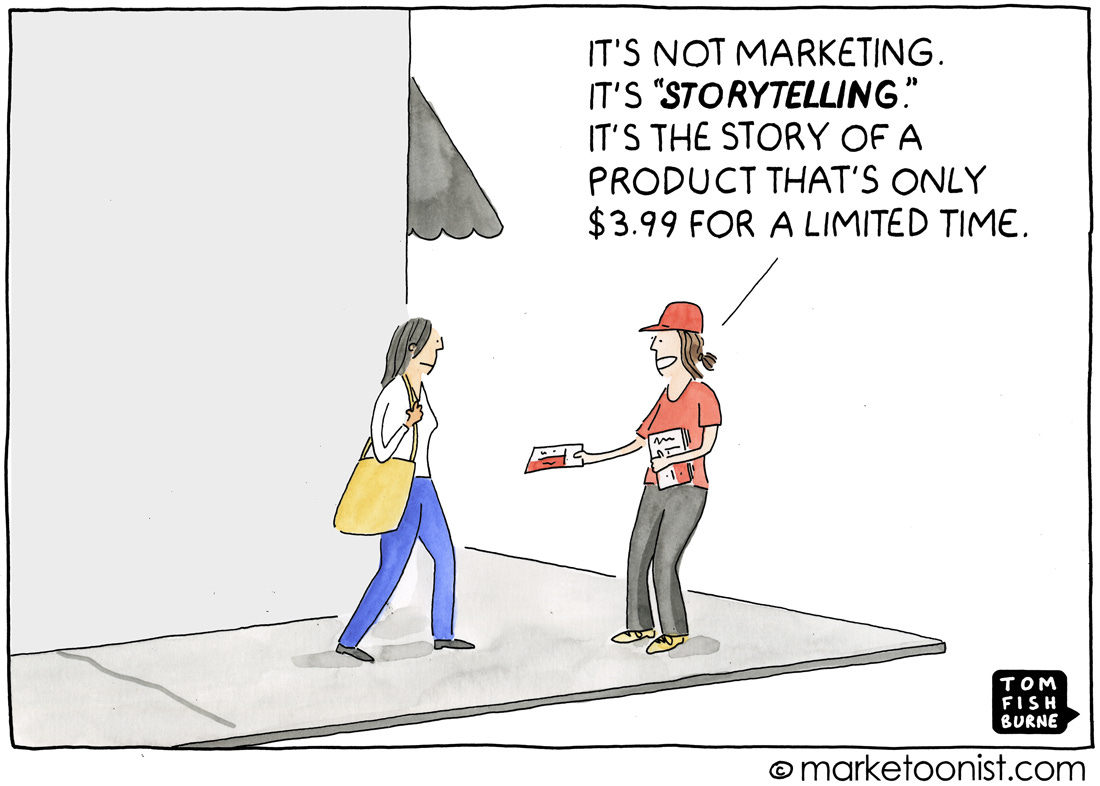 But there's a long way to go before we get bored of B2B Fintech Storytelling.
---
Thank you for allowing me in your inbox. If you have tips or thoughts on the newsletter, drop me a line. Or you can follow me on Twitter. If you liked this edition of the newsletter, please consider sharing across your social networks. Until next month!